Fly Fishing Guide: From Beginner to Expert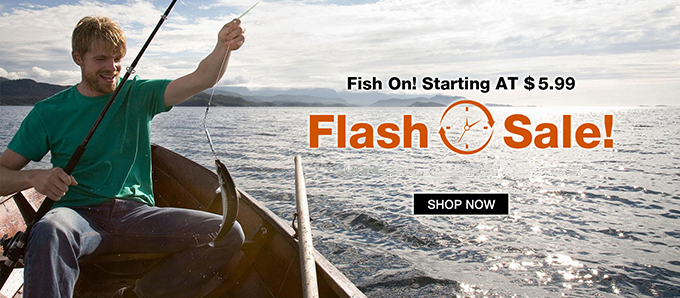 Peaceful environments are essential for a healthy mind and body. However, not everybody will be comfortable sitting in the woods meditating passively; fly fishing can be a wonderful way for you and your loved ones to enjoy quality time away from all the laptops, mobile phones, and other distractions.
Apart from the nerve-soothing relaxation and bonding experiences that you enjoy during fishing, the activity can be satisfying especially if you catch some fish, which requires a certain level of discipline and concentration. This shouldn't cause you to worry, however, with just a little guidance and practice you can go from amateur to expert in a few.
What is Flying Fishing?
Unlike traditional fishing techniques, fly fishing involves catching fish using artificial bait commonly referred to as "fly."The bait is cast using a specialized weighted line, reel and fly rod. Nothing like other techniques, this angling method makes it easier for any shooter to cast the bait wherever they wish without being limited by the weight of the line or bait. Whether you are new at fishing or haven't practiced in a while, the steps below should help improve your fish catching game.
Do your Research
Before you leave the house all suited up, you need to understand the basics of this activity. By reading magazine articles, blog posts or even books on the subject you will understand the basics of fly fishing.
Additionally, this will help you figure out whether it is suited for you. This subtype of fishing comes with unique jargon like anglers, flies, tippets leaders and other words that you will have to understand. Therefore, read up or risk looking like an ignorant person.
Buy the Right Gear
As a beginner, the equipment you must have is a fly rod, a reel, waders, boots, a waterproof vest, and good sunglasses. With time you can buy more items, but to get you started the above are essential. When shopping for these items especially the fly rod and the parts that will be attached to it, do not skimp on quality. Additionally, it is advisable to buy these items from a reputable shop. This way, they can advise you on the best rods and reels they have depending on your budget, your skill set, and where you plan to go fishing.
When buying the gear, you may also want to buy the flies you plan to use. In fly fishing, you can get either, nymphs, streamers or dry flies. The dry flies float on the surface of the water, the nymphs may be slightly submerged, while the streamers are also just below the surface but are larger than nymphs. All these varieties are made to resemble aquatic life that fish eat, but will appeal to different fish.
Attend Some Classes
So you know about fly fishing both the historical and the practical facts, and you have your gear ready. The next step should be learning how to fly fish. A quick search online or well-framed question at your local outdoor retailer can tell you who to see for some classes. In most cases, these will be done outdoors, and your first might not be anywhere near a water body.
The essence of getting some help is that by learning from a professional, you will learn the proper way to assemble your gear and to cast. Typically, your classes will soon take you from dry land to a water body, and by then you will have grasped the basics.
Give It a Try
Once you have mastered how to ties all the necessary knots needed to assemble the gear, and also how to cast, you are ready for some time in the water. Typically, fly fishing is done in moving water, but as a beginner, you can start at a lake. The still water will make it easier to monitor your fly, and also feel when the fish is baited.
Consider going with someone experienced who can show you the ropes practically and also for some company. This can be a friend or a guide. Keep in mind that the amount of money you pay the guide will depend on the location and the number of hours you need them. If you do not have a destination in mind, you can get in touch with an establishment which operates fishing lodges. This will make your work so much easier.
The ideal location for fly fishing is one that is not too crowded, and where the water body is a significant distance away from the tree line. The former lowers the competition for the fish with other people and also minimizes the possibility of injuring another person when casting. The latter saves you the trouble of casting only to have your line caught in the vegetation.
Stay Safe When In theWater
While fly fishing might seem like one of those activities devoid of danger you could still get hurt. To avoid this, professionals would avoid buying barbless hooks, which cause less pain to the fish. Additionally, the risk of it nicking your ear while you are casting is significantly lower.
You will probably buy waders to wear into the water. Make sure you buy a belt for this. This way even if you fall in, the water doesn't fill up in the water. Another thing you need to remember is that a significant amount of your gear, especially the rod and reel is metallic. At first sight of lightning, therefore, get out of the water.
Give it Time
Even with the top-notch gear and the best trainer do not expect to become a professional instantly. Most pro fly fishers have been doing this for years. Therefore, keep practicing both in and out of the water. The more time you spend doing this, the better you will get at it.
Conclusion
Fly fishing is a sport that you should take seriously if you want to get good at it. On the other hand, it should be something that gives you joy and allows you to relax. So when you in the water, don't take that time to align your finances or rearrange your house. Enjoy nature, while you patiently wait for the fish to take the bait.